Hosted during the African Cinema Pavillon on June 25th by the African Cultural Agency at the virtual film market of the 2020 Cannes festival, this  »zoom » conference was moderated by Faissol Gnonlonfin (producer). It brought together Slim Dargachi (Director of the National Film and Image Center, Tunisia), Abdoul Aziz Cissé (Directorate of Cinematography, Senegal), Denis Koutom (National Director of Cinematography, Togo), Emira Ben Saad (General Coordinator of the SENTOO Project) and Hicham Falah (Artistic Director of the SENTOO project). You can find the summary of the panel below and you can find the full panel on Youtube here.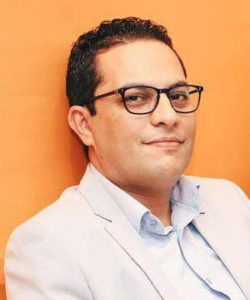 Slim Dargachi (Director of the National Film and Image Center, Tunisia): This program was officially launched on February 25th 2019 at FESPACO, on Ms. Chiraz Latiri's initiative who at the time was the head of the National Film Center and is now the Minister of Culture. The program aims at a South-South cooperation and to offer an artistic support to African authors and producers who have a project. The partners are national film centers. A memorandum was signed between six countries: Tunisia, Morocco, Senegal, Mali, Burkina Faso and Niger. For the first edition, we received 79 applications including 74 eligible projects: 21 projects from Tunisia, 16 from Morocco, 11 from Senegal, 10 from Mali, 13 from Burkina Faso and 3 from Niger. 6 projects were selected, 4 fictions and 2 documentary projects. The project leaders went through three residencies: the first two residencies mainly focused on writing and happened in Senegal in June 2019 and then in Tunis in October 2019. The third residency happened in Morocco in December 2019 and was more of a matchmaking meeting with producers. This first edition was a success and it left everyone motivated to start the second edition which includes Côte d'Ivoire and Togo. Unfortunately, Niger had to withdraw but hopefully it's temporary.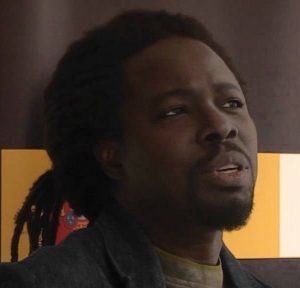 Abdoul Aziz Cissé (Directorate of Cinematography, Senegal): The historic role of Senegal in cinema has been important and we are here, present, ready to follow. In terms of project support, Senegal is already involved in production with funding and discussions are being held with production. But for us, SENTOO goes beyond simple project development support: we're looking for a co-production dynamic and the pooling of resources from the different countries. Today, we need much more ambitious projects that talk about ourselves, that convey our concerns, our dreams, our desires. It's up to our countries to work together to support this type of project because we need to create a new image for Africa.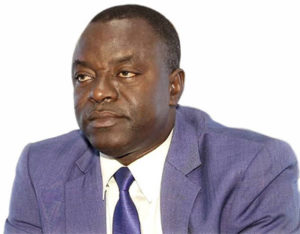 Denis Koutom (National Director of Cinematography, Togo): Togo could have participated to the first edition but we were caught unprepared. We want to make sure our young authors and producers are seen and we want to support them. We have been kept informed and associated to the meeting in Morocco which decided on the memorandum. We hope that Togo will be able to produce feature films. Our participation should be an encouragement for other countries who have not yet decided to participate.
Faissol Gnonlonfin: Thank you. Let's carry on with Emira who is going to give us an update on the selections and how the first edition went, bearing in mind that SENTOO is focusing mainly on project development because we noticed it was lacking on the continent.
Emira Ben Saad (General Coordinator of the SENTOO Project): The call for applications lasted for two months and applications were submitted on our website. In the end, 74 projects met the requirements: 50 fiction and 24 documentary projects, out of a total of 52 male and 22 female writer-directors. The projects were divided between 21 Tunisian, 16 Moroccan, 11 Senegalese, 10 Malian, 16 Burkinabe and 3 Nigerian projects. For the selection, we called in two readers: 37 projects per reader. Each of them made a first list of 15 projects that were assessed with an explanation of the strengths and weaknesses of each project. Then we swapped these 15 projects between the two readers, so a second reading, to finally be joined by the members of the executive committee who are Jihan El Tahri, Ikbal Zalila, Myriam El Hajj, Faissol Gnonlonfin and Hicham Falah. In the end, a list was made with two projects per country: one at the first level and a second project in case the first withdrew if they could not attend the three residencies. The residencies started a few weeks later. The first residency in Senegal allowed a first diagnosis through the meeting of the selected authors with their mentors. The second in Tunisia focused on writing and lasted for two weeks. Between residencies, there was a follow-up which Hicham is going to tell you about later. Finally, the third residency in Morocco aimed at putting the authors and directors in touch with the producers invited to the Marrakech festival.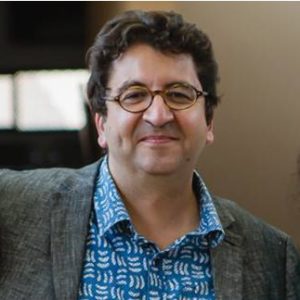 Hicham Falah (Artistic Director of the SENTOO project): Sentoo aims at helping the development of projects as Faissol pointed out, but it also represents a financial aid, the cinema institutions that support the program commit to providing a development grant to the author coming from their country. Some countries have a production aid fund but not necessarily a development aid fund. So there's a desire to invest in development, in the writing of projects. Moreover, the mentors or coaches or trainers, however you want to call them, are themselves African, or of African origin or based in Africa, which implies a really deep knowledge of the culture of our countries. Another specificity of SENTOO is that it connects Maghreb, Western Africa and Central Africa together – a choice made by the African countries themselves which decide with which country they want to work with. We developed SENTOO based on what was already in place and our reflection led to this diagnostic progression of the project and then the writing. During the third residency, when the project leaders had a producer in the South, we included them in the residency to work there as well on the feasibility with the funds that could be raised in their own country, and of course the co-production or the funds coming from the North. This third residency took place in Marrakech during the festival and its industry program, with the aim of cooperating with what was already in place on our continent. In the end, SENTOO turned out to be mainly a place of discussion between film directorates, while waiting for co-production agreements to allow cross-financing commitments between countries. Each film directorate can make things easier for the development and shooting of films, whether it is financially or logistically. It's also a question of making it easier for artists and technicians to move around and to overcome administrative blockages, especially the difficulty of moving money around in a co-production between African movies. We tried to make a quality artistic selection by ensuring a parity between documentaries and fictions, and by aiming for parity among the project leaders. Next comes the question of who is going to take over on a daily basis to bring the project up to the necessary level in terms of fundraising and production… We try to point the project leaders towards other development aids that are the most relevant to their project, which raises the question of the coherence of the structures. We can only move forward together.
Faissol Gnonlonfin: I now give the floor to the General Coordinator, Emira, to tell us about the second edition.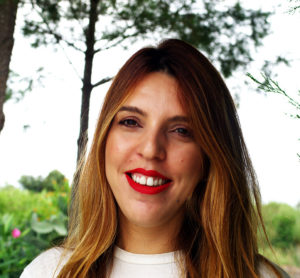 Emira Ben Saad: After this health crisis, the calendar was readjusted. So today, June 25th, we are launching the call for applications for the second edition of SENTOO. Just like the first edition, the applications will be submitted exclusively on the internet, on www.sentoo-sud.tn. You will find the call on our Facebook page where you can also find the selection requirements which will be the same as last year so, a first feature film project or at most a second feature film project by the project leader and a fiction or a documentary film. The required documents will mainly be the writer/director's notes, the synopsis, the treatment and the production schedule if there's one. You can find the other details in the call. As our collaborators just announced, there will be seven projects and you will have two months to submit your application so until August 25th, 2020. Before the results are announced, we will announce the new schedule which might possibly be readjusted depending on health conditions.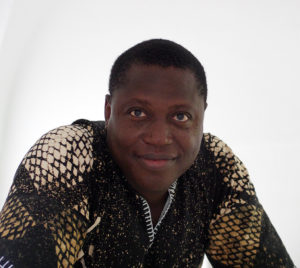 Faissol Gnonlonfin : Sentoo was very quickly joined by other partners as well as residency and development platforms such as Sud Ecriture with Dora Bouchoucha and Lina Chaabane from Tunisia, Ouaga Film Lab with Alex Moussa Sawadogo and Ousmane Boundaoné, Dox Box with Jihan El Tahri and Fidadoc with Hisham Falah. We co-wrote the project with Hisham, Ousmane and Ikbal Zalila from Tunisia.
Debate with the audience
Stéphanie Dongmo (Cameroonian critic): What about Central Africa?
Faissol Gnonlonfin: Let's not forget that Sentoo is an institutional program in collaboration with the film directorates. At the moment there are, indeed, no Central African countries.
Hicham Falah: When the program was first drafted, Ms. Latiri sent a letter to the film centers of 25 countries inviting them to join the program. The countries that participated were those whose people in charge responded and which could make the minimal financial contribution of a development aid and allow the filmmaker's travel. It is by no means a closed program.
Slim Dargachi : The program brings together institutions, not necessarily the film center if it doesn't exist, it can be the Ministry of Cultural Affairs through the film directorate.
Hicham Falah : Filmmakers and producers should lobby their governmental or institutional representatives and find the right person to send an official letter to. The money can also come from a local private operator that wants to help their country, but it has to come through an institution.
Faissol Gnonlonfin : The €5,000 granted go directly to the producers and authors, and the author's travel to attend the various residencies is also covered by the film directorate or the ministry. At the moment we haven't yet reached English-speaking countries.
Bawa Kadade Riba (Nigerian filmmaker): I participated to the first edition. My project was called Les gens venus d'ailleurs, it was at the embryonic stage. With SENTOO, I made a lot of progress in writing. I regret, by the way, the withdrawal of my country. It's an unforgettable experience. I think we need to rethink the co-production residency to make it more successful. I've just had the support of the OIF for my project, it's definitely because the project received support from SENTOO.
Stéphanie Dongmo: Why did Niger pull out?
Faissol Gnonlonfin: The director of the Center of Cinematography in Niger, Sani Magori, wrote to us that, due to budget cuts, he had to withdraw from the second edition and that he hoped to join us again for the third edition very soon.
Olivier Barlet: South-South coproductions and fundings in the South: SENTOO is essential in the history of African cinemas. What about the aids coming from the North (France, ACP-EU, festivals, etc.) and the co-production systems North-South?
Faissol Gnonlonfin: At the beginning with Chiraz, our discussions were more focused on a South-South co-production, residencies on the continent, trainers from the continent. So we did not go towards partners in the North. Any project can submit an application to commissions in the North, but also to festivals. There is no breach, but the idea for us is to encourage and strengthen co-production between our countries and to follow up projects with trainers who are familiar with the cultural environment of our countries.
Hicham Falah: The European Union encourages co-productions between ACP countries but divides our continent between North Africa and the ACP countries to the south of the Sahara. Decisions are taken in Brussels as to who should cooperate with whom, and who will be supported. The African film directorates that are members of Sentoo are entitled to talk about these issues with their European counterparts. They can take shared positions or have shared reflections on this type of negotiation. Some aids are dependent on a co-producer in the North. Is it an aid for production in our countries or is it an aid for producers in the North to contribute to films that are produced in the South? Once again, SENTOO can be a place where these questions are discussed. It's up to the filmmakers to take their comments back to their own directorate/center. Regarding Bawa's comment about the third residency, we tried to use a platform that was already in place on the continent. In terms of timing, in December, there was Marrakech and the Moroccan Film Center was willing to invite all the participants. But it is true that this cooperation must be considered with the other platforms on the continent. For the second edition, we hope that the third residency can take place in Burkina Faso at the same time as FESPACO. The third residency must facilitate networking to trigger a new funding but it must also be a moment of reflection to improve support mechanisms to achieve a greater coherence.
Ndiaga Thiombane: What about co-production agreements between countries?
Slim Dargachi: SENTOO must also be an opportunity to put these agreements in place. Tunisia and Morocco should sign one before the end of the year. We remain very open to other countries. This is in line with the objectives of this program.
Abdoul Aziz Cissé: Senegal already signed such agreements with Morocco, Tunisia, Côte d'Ivoire and Burkina Faso. We are in talks with Mali and Niger. We are aiming for cooperation between our different film industries and even without an agreement, our technicians can work together privately. The idea is to create a framework to strengthen this collaboration and therefore create an ecosystem at a continental or regional level.
Denis Koutom: Togo had co-production agreements with Burkina Faso in the 1980s. We made a lot of films with these agreements. Now it's time to revive them. We are in talks with Senegal. We hope it ends up being successful.
Hicham Falah: At the very beginning, the idea was to sign a co-production agreement with European countries. As this was likely to take time on a political level, we decided to develop something modest but concrete that would create this cooperation framework. It's a step by step process, in the same way that a pan-African fund was a huge thing.
Alex Moussa Sawadogo (Ouaga Film Lab): It is true that co-production agreements are signed between the ministries, but on a practical note, the production structures are not waiting for these signatures and are already collaborating with each other. Burkina Faso works a lot with Côte d'Ivoire, Senegal, Mali and so on. The new generation is not waiting for anyone to make progress. It is therefore up to the institutions to catch up with the movement and make it official.
Boubacar Sangaré (participant of the first edition of SENTOO): My project was shot in several SENTOO countries. It would be interesting to get the involvement of these structures to collaborate between technicians. I have the support of Senegal but I could also have had the support of Senegal with a technician in a more global context which could have been a convention at the level of SENTOO. International donors have a hard time understanding our projects because they don't have this approach. A convention such as this one could contribute to that.
Hicham Falah: The problem is the funding of a fund by different countries. For the moment, the co-producer from the country can apply to the Film Center of their country. We should also think about the distribution of films. Filmmakers must have effective professional organizations to represent their interests and proposals in the most unified way possible.
Aminata Diop Johnson (African Cultural Agency): Thank you to all the participants throughout these four days and to our partners: TV5Monde, CNC, ECOWAS, UEMOA, ECCAS, FEPACI, FESPACO and Ecrans Noirs, for the success of this edition. This was our second edition, we will be there next year, we hope in person! We also have for the second year our selection Talentueuses caméras d'Afrique (Talented cameras of Africa) on projects in development: one female director and six male directors – a program created to support and promote the African talents of tomorrow. We hope to welcome them to Cannes next year. Many thanks to Villa 134 with Myriam Arab for the creation and success of this Pavillon and I look forward to seeing you all in 2021 on the Croisette!
Special thanks to Lorrie Catel for her help with the transcription and translation into English (French version on the Africultures website)