This fifth panel hosted on June 26th, 2020 by the African Cultural Agency (ACA, Agence Culturelle Africaine) during the African Cinema Pavillon at the virtual Cannes film market was moderated by Serge Noukoué, founder of the Nollywood Week in Paris. The panel brought together TsiTsi Dangarembga (director and founder of the International Images Film Festival for Women (IIFF), Zimbabwe), Chike C. Nwoffiah (founder of the Silicon Valley African Film Festival, United States/Nigeria), Lydia Darly (co-founder of the NOVA Frontier Film Festival & Lab, United States/Guadeloupe), Lala Akindoju (actress, Nigeria), Nodash (director, Nigeria) and Lebone Maema (producer, South Africa). You can find the full panel on Youtube here.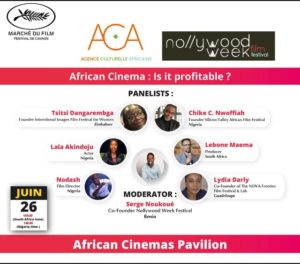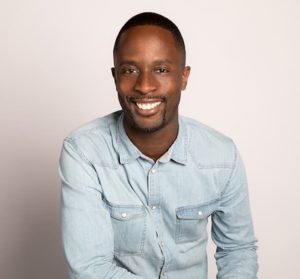 Serge Noukoué: We will today focus on the economic aspects of African cinemas as it is a really interesting time in African production with the arrival of Netflix and other platforms. For those who don't know me, I have started a film festival in 2003 called Nollywood Week that was focusing on Nigerian cinema. Of course, Nigeria is not alone on the continent to represent this new voice. I will start with Chike Nwoffiah who is based in California.
Chike Nwoffiah (professor in African history and executive director of the Silicon Valley African Film Festival): I was born in Nigeria and I grew up there. I've been in California for about 32 years. The festival is in San Jose, California and our 11th edition is coming up in October and is going to be online. I started a film festival because of the false narratives you encounter about Africa and Africans. So I thought about creating a platform for African filmmakers to come to Silicon Valley, the technological capital of the world, and share their stories and interface with high-tech companies here.
Tsitsi Dangarembg (Zimbabwean filmmaker): I live in Harare which is where I come from. What I'm doing at the moment is running women's capacity building program on the continent. I trained as a filmmaker in Germany and when I came back to work on the continent, I realized that there was not a scope for women's storytelling and the skills and capacities were quite low so I've been doing a lot of development work. Currently, I'm working on projects with young ladies in Nigeria, Rwanda and South Africa.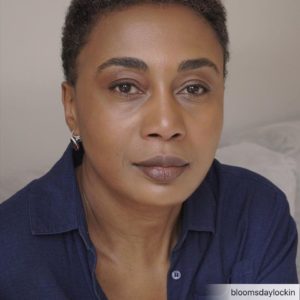 Lydia Darly (co-founder of the NOVA Frontier Film Festival): I was born in France, originally from Guadeloupe and I'm currently in New York. It's our third edition this year. The festival is really there to highlight stories and filmmakers from the African diaspora, the Middle East and Latin America. My co-founder, Billie Gerard Frank, is from Grenada in the Caribbean. We're both filmmakers, I'm also an actress, and the frustration of going to film festivals and not seeing anything that we present you, that is why we founded the film festival here in Brooklyn and to really dismantle the stereotypes, just like Chike!
Lebone Maema (scholar and producer): I've been doing researches about policy and the business of African cinema for about fifteen years. I'm at the moment trying to co-produce between multiple African countries.
Adekunle "Nodash" Adejuyigbe (Nigerian filmmaker): I'm particularly interested in telling stories that do not just show events that happened in Africa but explore these events from the perspective of Africans. It's not just about events, it's really about how we interpret them based on our cultural biases.
Lala Akindoju (Nigerian actress and producer): I'm passionate about telling African stories and letting the world hear about it and telling these stories excellently.
Serge Noukoué: You're an actress and a producer, is it possible for you to live fully through your art?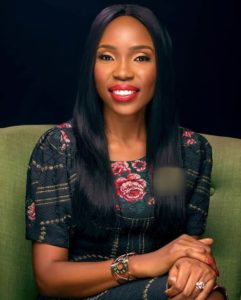 Lala Akindoju: I think being an actor is very difficult everywhere in the world. It's a profession that takes a while before it starts to be profitable financially. In Nigeria, our industry is very young: the royalty system is not functional at all. It's very difficult for actors to earn money in the long term for work that they do. Things are getting better with distribution, like with Netflix and other platforms, but actors are usually the lasts to get the benefits. Only a few actors in Nigeria have started to negotiate these things and they are very huge stars. If an actor does one film, he gets paid once and that's it, but the producer can keep earning from that film for another ten or fifteen years. So there have to be better structures for actors, especially in Nigeria. That is why you find actors doing so many other things and in these times, it is even tougher.
Serge Noukoué: If a movie ends up being a huge success, what you earn as an actor is not going to improve over time?
Lala Akindoju: More than likely. For a particular production, if the negotiating power of that actor is strong, the actor can say they are going to take a pay cut now because they want a 0.01% back-end from this film. The actor works hard to make sure that the film does very well at the box office. When an actor is hired for another film, the actor might increase their fee because of the newly found success but the difference is not that much. The success of the production does not translate into the actor's bank account.
Serge Noukoué: You mentioned it is the case across most Nigerian productions in general. Lebone, you are in South Africa, is the situation similar?
Lebone Maema: As a scholar, I can say that we've wondered how can African cinema be profitable for generations! There is a lot of revenue that is generated from African cinema. The question is who generates that revenue? I used to ask Ousmane Sembène, Haile Guerima, the following generation of Cheick Oumar Sissoko who among you are millionaires. Is the content that is going on Netflix today still part of what we call African cinema? For me, with a South African perspective, I would say African cinema is definitely profitable. The question is who makes the money from that business.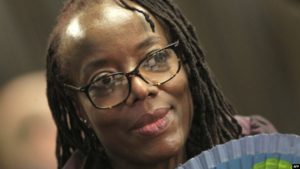 Tsitsi Dangarembga: That's a really interesting question for me because in Zimbabwe we don't actually have a film industry. We have lots of people making films and the quality of the films is getting better and better but there's no industry in the sense that it's not organized, it's just individuals doing their things. That's the framework that I came to work in. The money that was available was generally from the donor community so the films that were made were generally positing the Africans as the problem: the woman without rights, the young man with HIV, etc. After I worked in that model for a couple of years, I realized it wasn't meant to benefit African films. Usually, some Western person was getting all the money being the producer. They were running the show and African people were the trainees. I worked on those kinds of films as a trainee although the expertise I was bringing was as good as anybody else's. The same thing applies to ownership. is that you don't get ownership, you get a trainee salary and that's it. I realized I had to change the model, so I've been developing scripts, I've made calls on the continent, I've asked people for ideas, I've got good potential films and I've been working with young people on the continent. However, getting the continent to invest in those ideas is one of the issues here. I think it has a lot to do with our upbringing. We were brought up to think of films as something frivolous, that doesn't have any impact on real society. Nollywood is a great example because this sector is the second employer after agriculture. I think a lot of education is needed and this is where people like Lebone can help us because they will listen to Lebone but they won't listen to a filmmaker.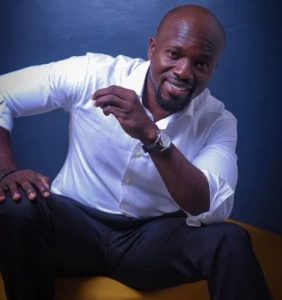 Adekunle "Nodash" Adejuyigbe: I'm in the Nigerian film industry. The market is there, the demand is there and it's growing by the day and the supply is already getting better. The margins have increased. We went from making films for about four million nairas to now 60 million nairas. Everything is changing so fast, but I feel confident because all the pieces are in place. Globally there are market plans for African films. Most importantly, we're beginning to get into spaces we didn't get into before. I'm not even talking about the diaspora, I'm talking about within Africa. Africans who would not watch Nigerian films or African films are now starting to engage because films are getting better. We don't have the economic model yet, but we're in a good position to figure it out. Some people are already investing in films, but it can be better.
Serge Noukoué: Chike, what is the role that festivals can play in order to help create that sustainability?
Chike Nwoffiah: Films festivals are a great place for discussions and are necessary to help the totality of the filmmaking process which then leads to eventual profitability. For a film festival like mine, for instance, five minutes to where we are is one of the headquarters of Netflix and at a walking distance from us is Adobe World headquarters, you bike ride there's Facebook. These are human beings, there are people who work there, there are friends, some of us have children who go to the same schools. They come to our festival and you'd be surprised to hear some of them seeing films and say 'wow, I didn't know that Africans make these types of films'. They get their lenses opened up. Next time when they happen to be in those boardrooms having a conversation, it becomes a different conversation. We are being your voices, being your ambassadors, telling and showing the world your stories. That's what we do.
Lydia Darly: Film festivals are a really crucial part of the ecosystem that we're talking about. We just finished our third edition last week, which happened online. We usually have it at the Billie Holiday Theatre in Brooklyn but that was impossible to do this year because of Covid-19. We did continue to create this relationship because Billy and I are both filmmakers, it's important to create a relationship with filmmakers, producers and with distributors. We're getting most of our films from independent filmmakers but we also get them from distributors. The film festival's job is to highlight the filmmakers' voices, to follow them. We also have a lab: we teach filmmaking, acting to the youth here in Brooklyn. We also target the region in France of Marseille. Like Tsitsi was saying, education is crucial.
Serge Noukoué: Lebone, in South Africa, there are many things in place in terms of tax rebates and different grants accessible for filmmakers, does it make it easier for the film to be sustainable?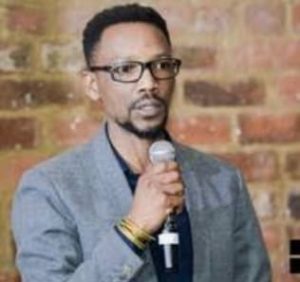 Lebone Maema: South African cinema is not monolithic, I'd like us to go into television content as well. There is a large number of feature films that have been produced in South Africa that have not been profitable at all. The filmmakers themselves are not able to produce enough films to be able to create businesses. They find themselves trying to produce content for a long period of time. There are two kinds of rebates that exist: a 35% rebate that is intended to bring in co-production and a 50% rebate for local productions. You've got a network of South African distributors. It was a South African distributor that was able to close deals with Netflix for the current content that is distributed and picked up by Netflix. It takes a long period of time to be able to create this ecosystem. As a producer, we are still struggling with issues of copyright so we are still going through the process of changing our copyright law. We are really trying to work on every element of the ecosystem. We tried to move the same format of Nollywood to television…
Tsitsi Dangarembga: Nigerian industry was able to have a domestic success that was economically viable even before they spread all over the world. When we look at most of the other African countries, we don't have those numbers. It means we have to organize our industries differently. In East Africa for example, Swahili movies have a market of about a hundred million people. South Africa has solid infrastructures in place, but Zimbabwe has nothing in place at the level of policy. Although we're not really talking about policy here, we cannot separate policy from economy. We do need to be doing more lobbying at regional bodies, and we need to be talking at the African Union and make them understand that our stories are our only commodity that is unique to Africa. There is no other commodity that we have that is unique to us besides our stories. Using Nollywood of course is not going to suit all the circumstances of all the African countries.
Serge Noukoué: That actually leads me to the Netflix question, the main provider for people in the diaspora.
Lala Akindoju: We're not very good at structure and policies in Nigeria.  The average Nigerian filmmaker raises the money for their films themselves and I'm sure Nodash will echo this as well. We don't have as much access to grants or support to fund films. Over here rich people are starting to believe in films and are starting to invest which is why we're having to work on business models to do the numbers right! We're a country with a huge population but most of the Nigerians are watching films at home via DSTV or Africa Magic. For the paid TV platforms, like Netflix or Iroko TV, those are watched by the Nigerians of the diaspora. Netflix gives more room for our work to be seen and we can show that we're making films that can stand side by side with any other films in the world. Nodash's film, The Delivery Boy, wasn't well distributed. I was part of a film, Potato Potahto, and the distribution showed it in some cinemas in South Africa but that wasn't even profitable. As a continent, more work needs to be done. When you're making a film now, you can add in your business plan the possibility of getting your film on a platform like Netflix and then the profits can be calculated according to the bigger number of people it's gonna reach.
Serge Noukoué: Are we not though, getting into the trap that Lebone was talking about with South Africa, where Netflix is going to produce content but the content producers are not gonna own the IP?
Lala Akindoju: I don't think so. A filmmaker can make a film and work a deal for one year or two years and then take their content back. But when it's an original, it's definitely a collaboration. They're going to pitch an idea that they are going to develop with Netflix. I think then they both own the IP.
Tsitsi Dangarembga: I think the more players we have in the industry affecting the continent the better, so clearly Netflix is a good thing in that aspect. I don't know what kind of contracts they do, I don't know how much money they pay, but where very little is happening that's got to be a good thing. I think one of the big bonuses of Netflix is that people are watching African content, they're becoming familiar. It's going to help us to grow our industries and ironically Africans are going to start seeing African films as well! There are also these issues about ownership of IP and how the money is actually flowing and which people have access to Netflix.
Serge Noukoué: Nodash you have quite a success story, almost like a fairytale. Your film, The Delivery Boy, was made for 10 000 $ or less and it ended up making that money back very quickly and on top of that being picked up by Netflix.
Adekunle "Nodash" Adejuyigbe: The greatest contribution of Netflix is going to be that they are showing a lot of people that films are profitable, that there is a business. There are lots of people in Nigeria who could have funded films for a long time but now that you see an international brand like Netflix, a lot of them are waking up to the fact that there's something happening. More people are getting familiar with our contents, they're building a taste for it and then it's also going to stimulate the investors we've been looking for. The same thing happened with telecoms in Nigeria, NTM arrived and after that Nigerian companies were interested. We can't ignore the fact that there's a saying that goes 'He who pays the piper calls the tune': every platform gives you the liberty to tell your story but that liberty is still inside brackets, especially when you're out of the framework that they think African movies should be like. The business model shouldn't be completely based on putting a film on Netflix. I think that is dangerous. It should be one of the options.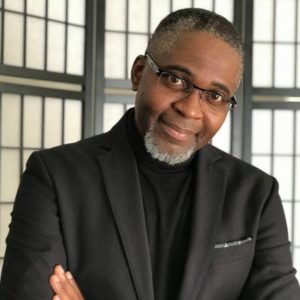 Chike Nwoffiah: Like Nodash, I think Netflix coming in Africa can help develop the ecosystem and in particular convince local investors. I'm hoping that transition happens very quickly because Netflix is not a charity organization. For far too long our stories kept being told by those that are so far removed from our realities and our experiences and when they're coming with the money, we must also be aware of the fact that there are certain things that you were told to produce so that it can suit the international palate. We need to make sure we understand the language we're using: whose voice is going to come through? Let's make sure that we safeguard that African voice in whatever way it is. Having your name as a producer doesn't necessarily mean that you have your voices. As we engage, brothers and sisters, let's make sure that we don't fall into this trap of feeling validated by some foreign lenses because that is never going to be authentic.
Tsitsi Dangarembga: That's the key question. Can we really call it a success if it isn't growing our own industry? We had African bodies taken out of the continent to create value elsewhere, we had African minerals taken out of the continent to create value elsewhere, now we have our imaginations taken out of the continent to create value elsewhere: is it really success? I would call it a step in the development of our industry but what we have been talking about is key. What are the valid African stories and how do we benefit economically from them? The only way to do that is to have Africans financing.
Lebone Maema: We need to learn from Europe as a block. The European convention on cinematographic and broadcast was a policy document that in as early as 2000 created the opportunity for festivals like Cannes to get funding. We focus on economics and creativity,  but without finding that common space in between we make the same mistakes over and over again because we do not consider what has been done previously by generations before us. This discussion has been done, written, researched. There are bodies that are working creating this particular infrastructure that we're talking about. Our work is to try and fit in into creating this ecosystem. We never talk about our countries and our institutions as a collective. I really believe in the marriage of policy, economics and the creative industry.
Lydia Darly: This unity needs to happen otherwise other entities are gonna come in and profit from this non-unity. There is a need for a renaissance.
Lala Akindoju: Yes, Africans need to unit but we've been singing this song for a long time. It's in the hands of the policymakers and people in the government. If people who invest lose their money, you can't tell them to invest again. A lot of independent filmmakers in Nigeria don't have the same means as Netflix: they are more than welcome! Now in terms of our voice, I also think that it is something that is relative. I don't think that any filmmakers should allow themselves to be bullied into changing the voice of their stories for anybody or any platform. The reason that they have come to you is because there's something that you have. I think that instead of us being afraid of our authenticity being watered down, we need to be excited. Now is the time to insist on our authenticity and tell our stories by ourselves.
Adekunle "Nodash" Adejuyigbe: Lebone talked about policy. Nobody can downplay the importance of policy but policy is only as good as intention. No matter how freely the policy document is, what matters is how it is implemented. There's a need for unity, a need for all of us coming together but we're heard that for a long time. We have to find another way to do it, a way that actually works. If we all keep thinking in that direction, we'll actually make some progress.
Debate with the room (with around a hundred people online)
Alby James (South African producer): The key thing to me that matters is control. That control means producers who understand the business, who can support the creative people to create their stories and put them into the market in a way that's gonna enable us to hold on to as much as the potential profits that can come out of it. The next stage is moving on into the mainstream of cinema both the popular as well as the art-house and there are filmmakers wanting to do both. I'm trying to create a lab to make this happen.
Shelaagh Ferrell (producer): Is there reliable data about how profitable African films or films of the diaspora are?
Serge Noukoué: There are multiple sources: there could be African films online, there are also the box offices. It is very difficult to have one answer for all the platforms. When you catch a plane, you have more African films than you had before. It's a new period and it's definitely going in the right direction in terms of accessibility.
Lebone Maema: I think is the heart question of this discussion: data compilation but also creating access to the data for multiple stakeholders in the industry. We've been speaking about convincing private sectors to invest in our content. They're going to look for numbers. You need to be able to know what was the budget on a pan-African series versus the acquisition for another series. We need to create a platform where we are able to share that information so we can begin to find solutions.
Shelaagh Ferrell: I produced One Love in 2002 with Idris Elba, Ky-Mani Marley and Cherine Anderson. We had assumed when we were considering conceiving this project that Africa would be the obvious market for our film. When we went to the distributors and they ran the numbers around the world, they put a big fat zero next to Africa, the whole continent apart from I think South Africa. My business partner and I were shocked. It was our first film with a budget of three million. Why would they put zero? Their answer was it's irrelevant because none of the box-office receipts come back to us. The numbers that came back for our film was Japan and they put a zero next to India as well because our leading lady was too dark. In Bollywood movies, the leading ladies are fair-skinned.  I fought tooth and nail to keep my actress. The movie got released, but it was depressing.
Moses Serugo (African Movie Night, Kampala): Have you read Framing The Shot, a report by Dayo Ogunyemi? I want their thoughts on Africa adopting the Chinese model, building more cinema houses so that people can go and watch films there and then the demographic dividend.
Lebone Maema: This 2018 report, co-funded by the Goethe Institute, claims that there are two billion US dollars that are left on the table by African filmmakers for not exploring their immediate audience on the continent and it proposes various mechanisms to get that money translated in direct investments. Some of the suggestions that come out of the report are do what Nollywood did, learn from what China did, but it needs to be deconstructed itself as a report. Proposing that we still go and build more cinemas on the African continent is an archaic idea when we're moving into a completely digital world. We need to go into more of the fourth industrial revolution kind of solutions.
Olaymika Cole (producer): I'm a producer of the film Ali's Comeback which chronicles the return to the ring of Muhammed Ali. We could form our own African film network because talking without result is cheap entertainment.
Alby James: There's a report produced earlier this year in the UK to do with what is generally the average income of independent producers. It was less than £6000 a year. The reality is that most of us don't make a profit. We could partly change that through having a Locked Box: if our film does indeed make some money more than after one's recouped, it goes through into a Locked Box and we can have use of that money to finance development for future projects. A lot of producers feel like in order to be viable ideally you should have at least one TV project that brings you enough money to cover your overheads and therefore you can focus on independent films. WE have to be true to ourselves, tell the stories we really want to and grab this opportunity that we have through Black Lives Matter to make people put in place anti-racist policies that are going to deal with the realities of our lives.
Conclusions
Chike Nwoffiah: We're talking about Africans across the globe. There's enough money within our own systems that we can make things work. Let's embrace what Netflix is bringing like Nodash and Lala mentioned, it's not a fight, it's just a question of making sure that we keep behind our minds that our true voices and our true stories have to keep pushing forward, with our camera operators, our directors of photography, so we can control pretty much everything, point to point, of the value chain. With some colleagues of mine, we are beginning to put together a fund that will really be focused solely on the African continent. With these funding packages, we can fund five films at the same time, just like venture capitalists do, knowing that four of them will fail in the technical sense of the word but it just takes one film to make it.
Lydia Darly: I think the more unified the more we can make things happen while keeping our voices. Our themes for the NOVA festival are immigration and identity and social justice: we're looking for real stories, independent films.
Lebone Maema: In 2006, we met as a hundred filmmakers of multiple generations in South Africa. After fifteen years of lobbying, only last year was this organization that we were trying to set up as our unifier and it is called the AACC (African Audiovisual and Cinema Commission), an NFVF (National Film and Video Foundation) at the African Union level. It is an institution that is supposed to develop, monitor and fund policy and that's the starting point. Every one of the people that are sitting here today needs to lobby their governments to request them to ratify the status of this institution.
Adekunle "Nodash" Adejuyigbe: What matters is what we do next.
Lala Akindoju: Cinema and storytelling in Africa are profitable. We need to find how to make this money, earn the profits.
Serge Noukoué: I will bring in Aminata Johnson, the founder of the Agence Culturelle Africaine, who put this together and who is intending to be there forever at the Cannes Film Market and she will make sure Africa connects with Africa and Africa connects with the rest of the world.
Aminata Johnson: This last panel further strengthens us in the idea that you must exchange all together regularly to stay connected and informed and share our experience so as to move together on the path of creating films in Africa. We will have a chance of succeeding together if we remain united. I'll see you at Cannes next year altogether on a united African Pavillon!
Special thanks to Lorrie Catel for her help with the transcription and translation into French (on the Africultures website).